SMS Training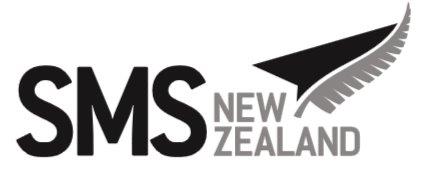 SiS Training & Consulting Ltd is an NZQA approved Category One education provider.  This is the highest ranking that can be given in New Zealand and puts SiS in the top 10% of providers.
We understand and acknowledge the sector is still currently experiencing very challenging financial times. In light of this, we are extending the 25% discount for the February courses, as detailed below.
SiS provides the following SMS training:
Introduction to Safety Management Systems (SMS)
This course is the basic start to informing every member of an organisation as to what SMS is, and the benefits. It aligns 100% with SMS needing to be embedded into the culture of the organisation and provides a base level of knowledge to meet this expectation.
Upon completion all staff will be able to:
Explain what a Safety Management System is
List the key components of a Safety Management System
List the key benefits of a Safety Management System
Describe how a Safety Management System works
Explain the systems approach to safety management
Explain how a Safety Management System differs from the traditional approach to safety management
The online, fully supported module will take 25-30 minutes to complete including a short assessment quiz. A Certificate of Completion will be awarded at the conclusion of the course.
Cost is $50+GST per person. Discounted fee $37.50+GST
---
Feedback from our Introduction to SMS course
 "We have used your online SMS course to introduce all new staff to SMS and are happy with the course material, length and online platform."
SMS for the Safety Manager
This is a comprehensive course appropriate for both the designated member of staff who is primarily responsible for SMS and the CEO of an aviation company. It is a 2-day course (second day finishes at 3pm) and upon completion the staff member will be confident with:
Determining how and what you are already doing with safety objectives in your organisation and how it links to your SMS
Understanding the importance of management commitment to the success of SMS in your organisation
Demonstrating strategies, behaviour and attitudes towards a safety culture mind-set
Understanding the differences, assessment and impact of risk and hazards
Understanding SMS compliance including investigations
Understanding the differences and cross overs of Safety accountability and responsibility for your organisation
Determining links between safety goals, policies and procedures
Determining the importance of safety reporting, reviewing, measuring and continuous improvement
The course uses real-life examples as a method of learning, and will also feature templates that can be taken away and applied as tools in your organisation. For example, your Organisation Safety Policy, Hazard Log, Risk Management Procedures, and more.
Online / Virtual Classroom cost is $995+GST.  Discounted fee $746.25+GST
---
Feedback from our SMS for the Safety Manager course
 "I found this training to be very relevant and applicable to the aviation SMS requirements. I took away many key learnings and have applied these to our SMS"
"I feel so much more confident towards aiming for 'operating and effective' for our next CAA SMS audit, which could to be this year"
"Andrew presented the training clearly and in a manner that welcomed and encouraged group discussions, providing some essential shared learnings within the group"
"A new and fresh look at SMS that was experienced based"
"Practical and simple approach to a complex subject"
"It helped me to understand how to practically apply SMS to what we do daily"
"All aspects of the SMS  were explained in real language. Made it easier to grasp the concept"
"Not overly formal so information is easily transferable to our smaller organisation"
"Great templates, relatable to our business / aviation"
"Focused on core considerations without getting lost in too much detail"
"More practical than previous SMS courses, being able to ask questions based on our specific organisation"
"Clear information with industry examples. Approachable tutor who cared if people understood the content"
"Enthusiastic, knowledgeable instructor"
"Good discussion, friendly, low key but informative. Geared to small organizations which was great"
Aviation Incident Investigation
This is an introduction to the basic principles and techniques of aviation incident investigation within the context of a Safety Management System. The course is aimed at the smaller operator in New Zealand, it is practically oriented with workbook exercises across the topics.
Following completion of the course, participants will be able to:
Evaluate risk in incident reports
Build an investigation plan
Conduct an investigation
Produce reliable conclusions
Develop credible outcomes and actions
Participants are not expected to have any pre-qualifications and may be safety managers, incident investigators or other senior staff.
Online / Virtual Classroom cost is $595+GST. Discounted fee $446.25+GST
---
Feedback from our Aviation Incident Investigation course
"The honest fresh look at incident/accident investigation – real world experience being brought to the table"
"One on one proved extremely beneficial. I could easily see how I would apply the concepts to our business / SMS"
"Concise, practical and easy to understand"
"Very engaging – Andrew is an excellent content provider"
"Practical scenarios to refer back to, easy to understand"
"Good use of practical work to reinforce understanding"
"Investigations was all new material for me and valuable  – learnt a lot
"Good examples and good templates to use in real life"
"Good balance of theory and practical exercises"
"Really enjoyed the content & practical side, wasn't all tutor talking"
"Informative and easy to grasp"
Aviation Auditor
An introduction to the basic principles and techniques of aviation auditing within the context of a Safety Management System. The course is aimed at the smaller operator in New Zealand or as a primer for auditing a more complex organisation. Workbook exercises cover the key topics and focus on the practical problems of auditing.
Following completion of the course, participants will be able to:
Understand the objectives of auditing
Make an audit plan
Prepare an audit
Conduct an on-site audit
Produce a credible report with remedial actions
The course assumes experience in working within aviation and is designed for participants who will plan and conduct audits as part of a wider role in an aviation business. Participants are not required to hold any specific qualifications.
Upon completion of the course, participants will have the knowledge and confidence to plan and conduct audits at a small organisation, or to assist with larger scale audits.
Online / Virtual Classroom cost is $595+GST. Discounted fee $446.25+GST
---
Feedback from our Aviation Auditor course
"The resources / templates were incredibly helpful"
"Practical exercises helped understanding. Tutor had practical experience. Tailored to size of our company/organisation - made it relevant"
"Audit has the potential to be very dry, however Andrew has made this course very engaging"
"Lots of information in course documents. I didn't need to write many extra notes"
"Lots of help with my understanding of audit processes"
"Good mix of theory & practical. Good to have info to take away"
About our courses
These are challenging times for the Aviation Industry. We empathise and acknowledge that organisations big and small have limited resources and a lot to get through in a day. The SiS courses were developed with those busy daily operational activities in mind, without an excess of theory or overloading the content.
As well as key skills, our courses are focussed on improving safety performance. We also explain what the regulator expects of your organisation and how to work effectively with them.
We provide workbooks with templates and activities that leave you with practical material to take back and apply directly to your business be it helicopter, agriculture, adventure tourism, airports or engineering.
---
Training Schedule 2021
| DATE | COURSE | LOCATION |
| --- | --- | --- |
| 17-18 Feb | SMS Safety Manager | Online |
| 24 Feb | Incident Investigation | Online |
| 25 Feb | Aviation Auditor | Online |
We will shortly be publishing our full schedule of online and face-to-face aviation safety training.
To register for SMS training programmes or for information on how SiS can help your aviation business please contact Martin Mongan, 027 436 0116, martin@sisnz.co.nz.